Under the Maharashtra Ownership Flats Act, 1963 a promoter who intends to construct a building of flats has to enter into a written Agreement for Sale with each of the persons who are to take or have taken such flats. It is also provided that the agreement should contain the particulars and also annex to such agreement the prescribed documents or the copies thereof. In case of a building, which is yet to be constructed, the agreement has to contain the particulars regarding the liability of the promoter to construct it according to the plans and specifications approved by the local authority.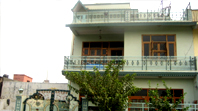 The other particulars which the agreement should contain are possession date, price to be paid by the purchaser and the intervals at which the installments for the full payment are to be made specifying stage of construction, the precise nature of the body to be constituted of the persons who would take the flats, details regarding the common areas and facilities specifying the percentage of undivided interest in the common areas and facilities appertaining to the apartment agreed to be sold, a statement of the use for which the apartment is intended. The Act also specifies that copies of the title certificate issued (as specified earlier in this manual) and a copy of the approved plans and specification a list of fixtures and amenities including provisions for lifts to be provided/provided for the flat to be sold should be attached to the agreement.

A promoter, while he is in possession, and where he collects from persons who have taken over flats or are to take over flats, sums for payment of out goings even thereafter, has to pay all out goings until he transfers the property. The out goings would include ground rent, municipal and other local taxes, taxes on income, water charges, electricity charges, revenue assessment and interest on any mortgage or other encumbrances, if any.

One should also ensure that the area of the apartment has been mentioned in the agreement. It is also mandatory for the developer/promoter to convey the land in favour of the society/association of flat owners/condominium/company within a period of 4 months of completion of the project. In the sale agreement there should be a declaration/representation by the promoter/seller that he has not encumbered the property in any manner whatsoever and entered into any other agreement to sell/lease/license with any other party. It needs to be specified whether the property is vacant or in possession of any other party other than the seller.