Home is the most important place for any human being. One feels most comfortable being at home. It gives a sense of security to the owner. You go east or west but will feel at ease at your home only. So, why not to choose the best for you and your family. We are here to tell you how to go for the best real estate deal. Selling a property can be really nerve wrecking and exhausting experience.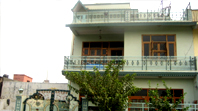 Before selling your property the owner can go for minor repairs which will increase the value of your property to some extent. Here your property dealer can guide you by telling you what minor changes can raise you property value.

Showcase the property in the best way is another very important aspect of property selling. So it's advisable to take help of some known property dealer in your city as they know the knack of property display.

Pricing of property is a very critical and important factor and needs to be tackled with lot of care. For this you surely need a property dealer. There are fast market changes which need to be monitored, which is done by these property dealers.

The modern methods can be used for property selling like advertise your property online. Register your property with some online real estate dealers. These online real estate dealers will suggest new methods of property selling like lead generation method, lead accountability, around the clock marketing.

House for display should be neat and clean. Before diplaying your home thinks as a prospective buyer and makes it accordingly. The property should be appealing to the buyer. Many home deals have been lost due to disorderly rooms, messy lawns, bad stains, unpleasant odors. These all mentioned points seems are all small things but very important for successful home deals.

Choose the right professionals for your property dealing. Right choice of a property dealer is very important aspect of property selling be it home, shop, land.